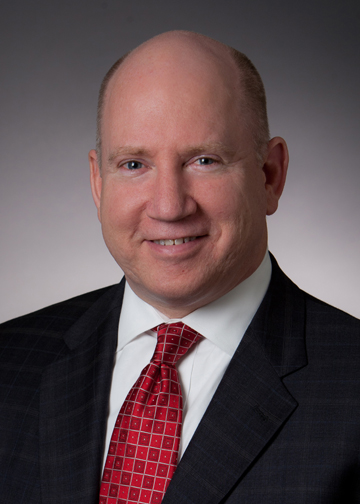 WILLIAM B. WEILER
Munster, Indiana and Chicago, Illinois
Partner
Phone Chicago: (312) 704-6700; Munster: (219) 595-5402
Fax Chicago: (312) 704-6777; Munster: (219) 595-5970
Email bweiler@lglfirm.com
Each legal dispute is different. Bill Weiler's years of experience put him in perfect position to assist you in formulating the best strategy to resolve your particular legal matter in the most expeditious and cost effective way possible. While that may involve litigation, it may also include resolving the matter through the use of a third party mediator or arbitrator.
Bill has been a trial lawyer for his entire career. He has experience working with a wide range of for-profit businesses and nonprofit organizations, including numerous religious organizations, architects, engineers, schools, doctors, hospitals, and senior living and extended care facilities. Bill has helped them to successfully resolve a wide variety of disputes, from claims of personal injury and breach of contract, to allegations of medical negligence, sexual misconduct, defamation, improper employment practices and violations of civil rights. Bill also acts as counsel for a number of companies in disputes involving insurance coverage, and has assisted clients with the interpretation and enforcement of insurance policy language.
Bill is licensed in both Illinois and Indiana and heads the firm's Munster Indiana office. He has an exemplary trial record, having obtained favorable verdicts in over twenty trials in both state and federal courts. Bill has also helped his clients resolve numerous cases outside of the court system, acting as lead attorney in numerous mediations and arbitrations.
Bill received his Bachelors degree in Economics in 1985 from the University of Notre Dame, where he was also a four year member of the Notre Dame Rugby Club. After working for a brokerage firm for a year, Bill went to The John Marshall Law School, graduating with High Honors in 1989 after having served as Associate Editor of the Law Review. After graduation, Bill worked in the litigation and insurance departments at Mayer, Brown & Platt (now Mayer Brown) for three years. He then joined the litigation firm, Swanson, Martin & Bell, where he was elected a partner in 1999. Bill joined Langhenry, Gillen, Lundquist & Johnson, LLC in 2009, and has brought with him his experience in counseling and advising clients as well as his expertise in the courtroom.
Bar Admissions:
Illinois
Indiana
United States District Court for the Northern District of Illinois
United States District Court for the Northern District of Indiana
Seventh Circuit Court of Appeals
Education:
John Marshall Law School, Chicago, Illinois, Juris Doctor, with High Honors, 1989
Assistant Editor of the John Marshall Law Review
University of Notre Dame, Bachelor of Arts in Economics, 1985
Past Employment:
Mayer, Brown & Platt (now Mayer Brown), 1989 – 1993
Swanson, Martin & Bell, LLP, Partner (1999), 1993 – 2009
Recent representative achievements for Bill